Mimi Mirror
small: £1903.00, large: £2574.00, shipping not included.
A fifteen sided mirror with beveled edges and a solid oak frame.
Available in two sizes large & small.
Frame finished in dark walnut, mid oak, natural oak, and conker.
ADD TO QUOTE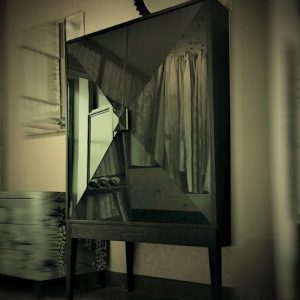 Quickview
Cabinets, Furniture
Large cushion fronted glass cabinet with oak handles and plinth. The interior has two fitted drawers and can be adapted for use as an A.V. or cocktail cabinet with a variety of accessories ie mirror back, glass rack, pull out drawer, interior lighting etc - please enquire Available in dark walnut, chestnut, natural oak, conker or mid oak finish. Dimensions. 1760h x 1040w x 576d mm
£5998.00 shipping not included.
£5998.00 shipping not included.